A quick thought experiment: You're in the cosmetics aisle at a new store and you're trying to find your favorite face wash. Do you carefully study the labels on each package until you find your go-to? Or do you scan the shelves, looking for the packaging's telltale shape and colors? 
Both of these cases illustrate the powerful effect packaging design can have, getting consumers' attention when they want to try a new product and attracting repeat purchases in a sea of competitors. 
Most people would use the second method without even thinking. The visual shorthand of branded packaging makes a familiar product easy to find, just like a well-branded product can attract attention from a shopper looking for something new. 
So the question is: Are you happy with the packaging you're using for your products and promotions? And even if you don't have any complaints, are you sure you're putting your best foot forward with custom packaging that will grab attention and build your brand? 
Generic packaging can save you some money, and it may be appropriate in many cases, but when you're trying to make an impression, custom packaging can go a long way towards making your company's brand stand out to your audience.
If you're interested in creating great packaging for your cosmetics brand, this article will guide you towards getting the help you need to make your products stand out.
What is your brand?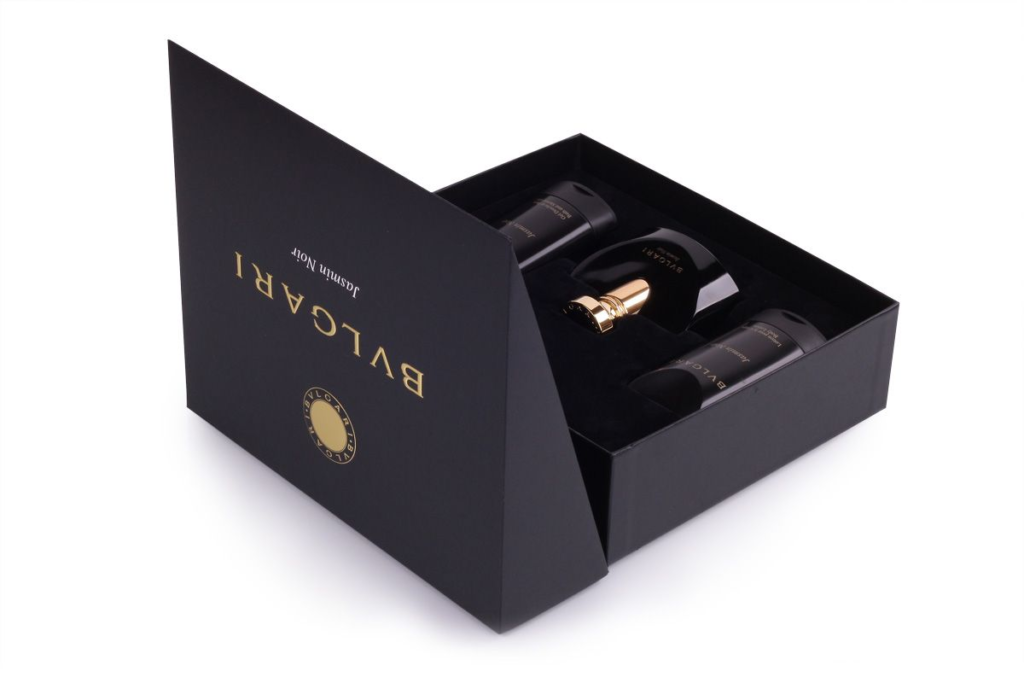 If you already have brand guidelines — a logo and color palate, for example — you should be ready to jump in. Most packaging vendors can use those elements to create designs that work well with your brand; all you have to do is send them the specifications. Just make sure the brand guidelines are clear and any graphics you submit (like your logo) meet the vendor's guidelines and you'll have great product packaging in no time. 
But what if you don't have a solid brand to guide your design? The good news is that many packaging vendors also offer more involved design services. If you choose this option, the vendor and their design team will take whatever brand work you've already done and use it to put together great options for your packaging. The new designs can even be used as a foundation to create detailed brand guidelines for future marketing efforts. 
And if you aren't even sure about a logo? In that case, your best bet is probably to work directly with a freelance designer or design agency to build your brand identity from the ground up. A full-service design agency should be able to create packaging for you, in addition to the work they'll do creating your brand. Once you have all the brand elements in place, it will be a cinch to apply those elements to a new piece of packaging. 
You can find designers in a variety of ways, including creating ads on tools like Craigslist or searching LinkedIn for designers that meet your needs. When looking for an agency, it can be helpful to research small, boutique firms in your area, especially ones that have a background in cosmetics. Professional design organizations like AIGA can also be a good resource for finding designers and agencies. 
What do your customers want?
This may seem like an obvious question to ask before your business does anything, but it's important enough to think about again when you're considering packaging: Who is your target customer? How old are they? How much money do they make? What benefits are they expecting from your product? 
If you can't answer key questions like these, all your work creating packaging — all your work doing any kind of marketing — will just be a shot in the dark. You can still hit the target if you're lucky, but it helps to know where you're aiming. Once you have a target customer in mind and you've done the research to really get to know them, you'll have an easier time designing packaging that will appeal to them. 
For instance, does your target audience skew old or young? You might find that brighter colors and funkier fonts work well to attract more youthful customers, while something more minimalist might get the attention of a shopper looking to spend more money on a higher quality product. 
Even the shape of the packaging can make a big difference: A custom box can get someone to look twice, but they could also be turned off if it seems like a gimmick or if it might be unwieldy to carry home. On the other hand, packaging that looks too much like competitors' — same shape, similar colors — will fail to get consumers' attention, wasting the great work you did creating the product in the first place.
Ultimately, it's up to you to do the research and figure out how to best attract and serve your target audience. With the right insights, you'll be able to create something that your customers love.
How do you expect your packaging to be used?
Having a strong brand with distinctive, well-researched design is a huge part of making sure your product is successful, but you can't stop there. Think through the entire life cycle of your product and try to pinpoint places where packaging could make a difference, positive or negative.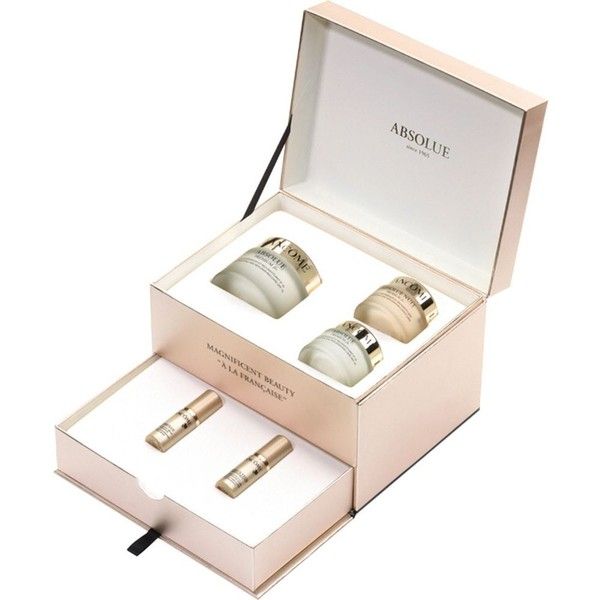 Is it easy to ship? Will the weight or size cause problems with delivery or display? Will customers have a simple time getting it home? What is the unboxing experience like? How easy is it to recycle or throw away the packaging once the customer is finished with it? 
Thinking this way can help you identify good design opportunities and avoid pitfalls. For example, an involved unboxing process might charm a new customer the first time they open your product, but it could be an annoyance if it's a product they buy often. On the other hand, high-quality packaging could live on past its first use if it's repurposed by the customer as a recycled container or decorative piece. 
Smart packaging design can help make a good impression from the store shelf to the garbage can, building positive brand associations in your consumers' minds. 
How will you get your packaging out there?
Once you've got an idea what your packaging will look like, you need to think about how you'll get your product inside it and how you'll get both product and packaging to customers. Will you be assembling the packaging yourself at your business? Will you need to mail it out or transport it to vendors? Do you just want to have it delivered to a trade show or other promotional opportunity? 
Most packaging vendors offer a variety of delivery options depending on what you're looking for, including rush delivery, drop delivery and full fulfillment support. The more help you need, the higher the price you'll pay, but many businesses find it convenient and cost-effective to let vendors handle as much of the logistics as possible.
How much can you spend?
Notice that the question isn't "how much do you want to spend?" Every business owner wants to find ways to minimize their costs and maximize their revenue, but new packaging is an investment, and a larger investment now can pay off over time. 
By running the numbers on how much you can afford to spend on new packaging, you can narrow your options immediately and start thinking more strategically about how best to put your money to use. 
For instance, maybe your product is inexpensive and sold at high volume. In that case, saving some money on packaging can be a good call, improving your margin by keeping costs low. 
A product that's aiming at the luxury space can't afford to look too cheap, however. In that case, spending more now on luxurious packaging can help attract customers looking for quality, building your customer base for future success even as you spend more now. 
Keep delivery in mind as you think about this, too: Oddly shaped packaging, unusual delivery requirements or heavy weight can run up the cost of getting you new packaging, leaving you with less freedom when it comes to the design itself.
As in everything, there will be tradeoffs between cost and your vision. The important thing is to be clear-eyed about what you can afford and how you need your new packaging to perform. As long as you know what you can spend and what you need your packaging to accomplish, you're in a great position to get the most out of the packaging design process.
Do you know what success looks like and how to track it?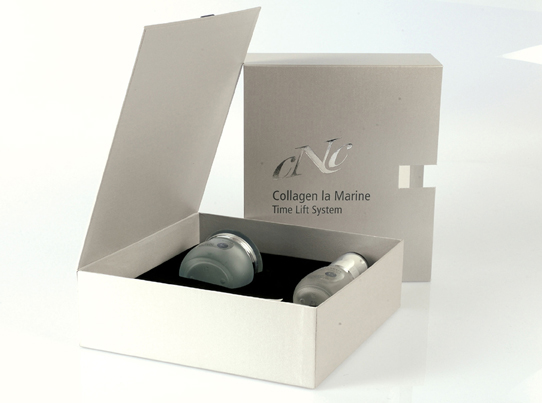 So you've done the customer research, brand work and design; you've put together great packaging for your product that you're sure will jump off the shelves; and you have all the logistics worked out to get your product in front of customers. Is it time to sit back and relax?
Well, not quite. Like all marketing investments, you need to track how effective new packaging is to make sure your money is being well spent. Keeping track of sales when you introduce new packaging can give you a picture of how customers are responding at the store. Similarly, keep tabs on the leads you get through promotional materials so you can get a sense of how effective they are at generating new business. 
Once you've got some data around how your new packaging is performing, you can start thinking about how it could be better. Focus groups and customer interviews can help you identify areas where your customers are dissatisfied with your packaging, and looking at what competitors are doing can give you ideas about things to imitate or avoid. 
With some ideas about how to make your packaging even better, you'll have the chance to test and iterate, trying out new ideas and comparing them to the baseline you've established. You shouldn't be constantly making changes — customers need to be able to recognize your product — but thinking like this will help you identify big opportunities when they come around. 
Takeaways
When you're thinking about new customer packaging for your business, you're going to have more trouble narrowing down your options than finding them. A simple search will net you dozens or hundreds of companies that can create custom packaging for your products; the task for you is to decide what exactly you want so you can pick a partner. 
Are you looking to save money? Get your custom packaging fast? Create a mind-blowing design that customers won't forget? The important thing is that you're thorough and honest with yourself about what you hope to accomplish and what's actually possible for you right now. 
By putting in the time and thought early and making sure you're clear on your strategies and goals, you'll be able to create a solid plan from the get-go. Armed with that plan, you'll be able to easily get quotes from a variety of packaging vendors so you can figure out the best way to create high-quality packaging that can grab and keep your target customers' attention for the long haul.