Are All Branded USBs Created Equal?
A trade show, a company event, a marketing campaign, or just a cool gift! There are so many reasons why you might seek out a company that creates custom flash drives. Chances are, when you Google "promotional USB", you'll have a few options of where to bring your business. The question is, does it matter which company you choose? Are all promotional product manufacturers the same? The answer is a big NO. Promotional product companies can vary greatly in quality, delivery time, creativity, storage capacity of the USBs, and the level of available technology. CustomUSB prides itself on the fact that we exceed expectations in all of these areas. We want to give you a product that has value; a product that is so great, people keep them for years to come. We aim to give you Custom USBs that have wow factor. Our USBs are different, and we are proud to tell you why.
Quality Custom Flash Drives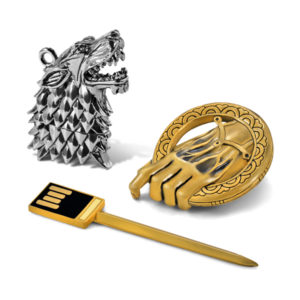 CustomUSB is full service; we design, manufacture, and distribute our products. That means that we have quality control of every step in the USB creation process. As a result, we don't just create products that look good; we create products that are of high quality. For us, that means using MUDP chips, non-recycled memory, and durable materials. In case you aren't up on the latest USB tech, for MUDP chips the functionality is all inside semi-conductor, and there is no SMT (Surface Mount Technology). Aka, you cannot take these chips apart (other types of chips have components that are sewed/stapled together.) As a result, our microchips are shock, dust, and waterproof. Further, many competitors use recycled memory. Recycled memory is recovered from devices/chips that have been out in the market/previously used. This practice is very risky and has a high failure rate of 10-40%. MUDP chips by definition cannot be recycled. Finally, we use high-quality materials like PVC rubber, ABS plastic, metal, and wood. We want our products to last, to work well, and to be something that the purchaser can be proud to own.
Delivery Time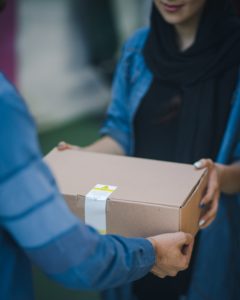 We have all been there; you've been so wrapped up in planning for your company meeting or tradeshow that you completely forgot to order a promotional product or a giveaway. That's why our team works with speed in mind. Most of our standard flash drives take five days to produce and ship. Now, what if your event is in only a day or two? Fear not! We also offer rush order services on select USB drives. Out of the country? No problem, we ship worldwide (though you may have to pay more in fees). Our USBs won't do you any good if you don't have them in time for your event, which is why we take delivery time seriously, and always work our hardest so that our product is in your hands when you need it.
*Keep in mind that custom designs may require longer lead times. If you have any questions, you can speak to your sales representative.
Creativity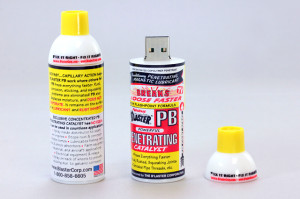 The great artists of our modern time: Monet, Degas, and the designers at CustomUSB. Okay, so maybe they aren't exactly the same, nonetheless, we still consider our designers to be artists. They have the amazing ability to take your vision and make it not just a reality, but a reality with a USB inside. Talk about skill! They have created USBs that are exact replicas of cars, shoes, cranes, and some of your favorite TV characters. The creativity here knows no bounds. So, if you are looking for a custom USB drives, and want it to be a statement piece, let's talk! Our designers will whip up something truly unique for your company.
Storage Capacity
Of course, we can't talk about USBs without talking about storage. We believe the amount of storage in your USB should be up to your discretion, which is why we offer them in a range from 2GB to 128GB. At CustomUSB we recommend not getting less than 4GB of storage. High capacity USBs, are more reliable because they are downgraded less, or not at all. This reflects the general quality of the memory wafer.
TLDR? Download the Infographic!

Are All Branded USBs Created Equal
Technology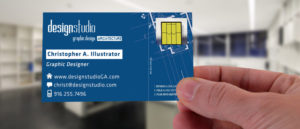 We at CustomUSB see ourselves as more than just a promotional product company. We see ourselves as a technology company. We strive to stay current on the latest consumer technology so that we can transform it into a branded product for our clients. This is why we offer not only the best quality flash drives, but also custom mobile chargers, headphones, smart business cards, smart flyers, wireless chargers, and so much more! According to a consumer study done by PPAI, technology-related promotional products were a top 3 favorite among consumers. This isn't surprising considering tech items are considered high value and high quality. The study also found that 72% of consumers viewed the quality of the promotional product as a reflection of the reputation of the company.
Let's be real, there are a lot of junky promotional products on the market. The companies that sell these promotional items are banking on the fact that their clients just want something to hand out with their brand name slapped on the outside. We don't share that philosophy. Promotional USBs are a marketing tool, and high value branded items like the ones we produce work on behalf of our client's companies. Our products make a positive impression, and our clients see a return on their investment. That's why we believe in selling high quality, unique, and creative custom USBs.