Brand Building With Custom USB Drives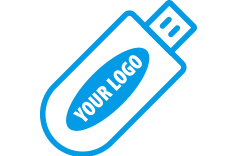 Whether you're running a major corporation, a small-to-medium sized business, or work as a "solopreneur", you're always seeking tools to market yourselves more effectively. One solution is to engage in an incentive marketing campaign, engaging your customers by providing a reward to encourage them to purchase your products or services. Give them a pleasant reward that provides a solution and eases their work, and you motivate them to reach out and engage you and your business. One great solution is to offer custom USB drives, which serve as a versatile marketing tool for driving customer response and engagement.
How Do Thumb Drives Work?
Whether you call them "thumb drives", "pen drives", "thumb drives" or "flash drives", USB flash drives provide data storage in a small package. Along with a USB connector and printed circuit board, USB flash drives contain a form of Read-Only Memory (ROM) which retains data without needing direct power. Simply plug the drive into a convenient USB port on your desktop or laptop computer, and you can easily transfer files from one machine to another. Currently, USB 3.0 drives provide extremely fast data transfer speeds and range in storage capacity from 4 to 64 GB. 
Another advantage of USB thumb drives is the wide range of sizes and shapes. USB flash memory can store vast amounts of data in an extremely portable space. Because of their small size, promotional USB drives come in a wide array of custom-molded shapes and sizes to serve marketing or branding needs in any situation. Custom USB drives can be stored and transported easily, and are adaptable in a variety of professional situations. An additional benefit is that USB drives, imprinted with your logo, make a direct impact on your potential client or customer, keeping you within "arm's reach" and providing a strong return on investment. So let's look at how you can benefit from this unique incentive.
Why Custom USB Drives?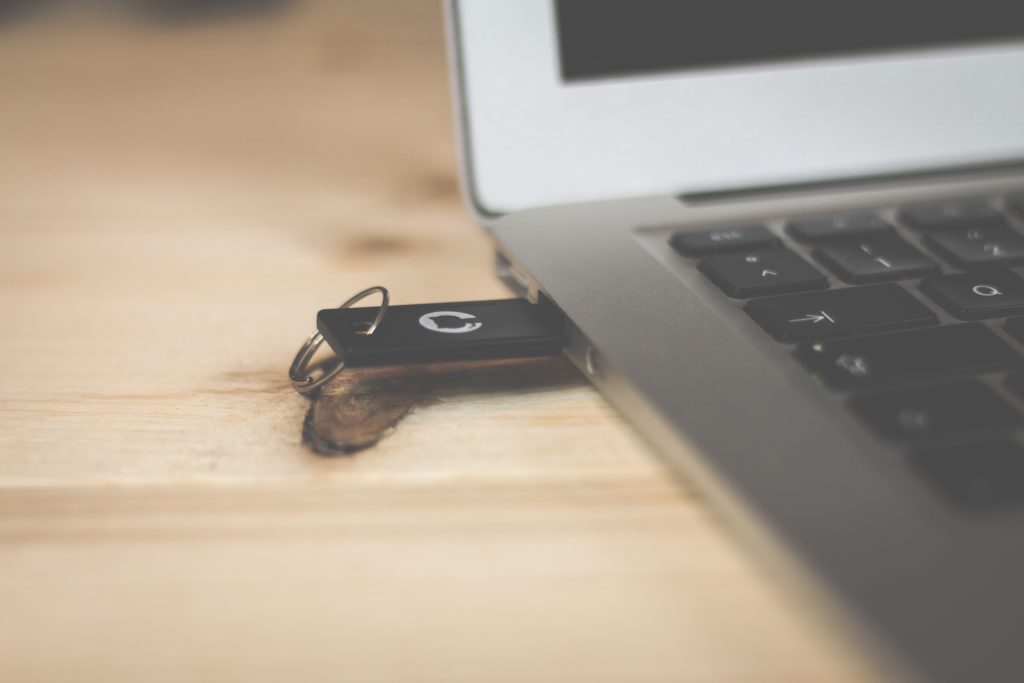 As more professions integrate technological solutions and remote working, people need a method of storing files outside of their home machines. Whether switching between laptop and desktop or needing extra space, USB drives are incredibly affordable ways to store and transfer files. Branding a USB drive provides a unique engagement opportunity but keeps you "top of mind" in their everyday efforts. Seeing your logo or design on a regularly used item reminds them of you and your brand, driving word of mouth and creating a unique brand experience. 
Custom USB drives can also hold documents that are targeted for specific individuals and industries. Generate leads by distributing promotional thumb drives containing sale sheets, company brochures, and informative presentations. Provide insight into your company culture with videos, informational materials, and contact information. Create a unique package for delivering client data and deliverables that reinforces your brand presence. You can even calculate return-on-investment (ROI) through A/B testing or providing a custom URL.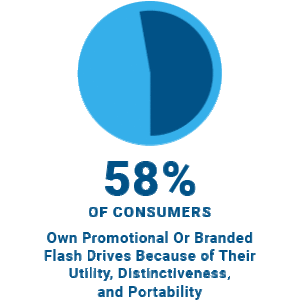 Unlike other marketing incentives, USB drives can be purchased in bulk and easily stored. Uniquely designed flash drives are available in a variety of shapes and sizes, and can easily be integrated into other forms like pens and bottle openers. Fifty-eight (58%) of consumers own promotional or branded flash drives because of their utility, distinctiveness, and portability. These can make great incentives for potential customers and can be used in a wide range of situations.
Engage Customers and Employees!
Many businesses distribute branded USB drives at trade shows, community gatherings, and other public events to engage their potential customers. Professional trade shows allow businesses to use branded flash drives to distribute information and brochures while avoiding massive printing costs. Nonprofit and community organizations use branded USB drives to provide electronic copies of their annual report and tax filings to board members, investors, and community advocates. Open-source software developers frequently use customized USB drives to distribute their software and engage potential founders. Promotional USB flash drives are one of the best promotional items for any business to use towards client and customer recruitment, engagement, and retention.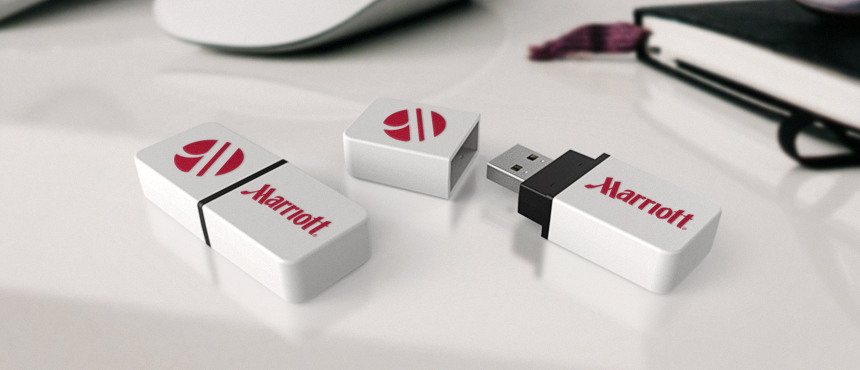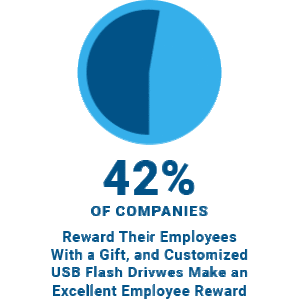 According to a recent study by the Advertising Specialty Institute, 42% of companies reward their employees with a gift, and customized USB flash drives make an excellent employee reward. Because flash memory is so small, USB flash memory can be integrated into a wide variety of practical items that empower and motivate employees to work harder. Wearable USB drives like lanyards and badge reels provide both a way for workers to carry data between departments and a tool to make their working day a little easier. Higher-end items like custom wood USB drives send a message to your employees that their time and efforts are valued. Finding the right incentive for your employees may be challenging, but we have plenty of options for your consideration.
A Critical Marketing Tool for Photographers and Videographers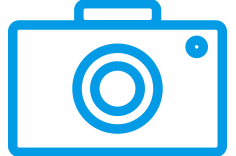 Imagine that you're a wedding photographer, and you're looking for a way to provide a pleasant reminder of the ceremony and market yourself to potential customers. So you have a great idea: custom gift boxes for the entire wedding party. When opened, the box reveals a special custom-designed USB drive containing a wedding album with photos and video footage of that special day. For the couple, the photographer hands them a personalized custom-engraved thumb drive containing a complete album of digital photos and videos. Not only does the photographer provide a valuable service, but they've managed to bring pleasant memories of a beautiful day. 
Flash memory is a critical tool for photographers and videographers in their daily work, and custom USB drives for photographers are a powerful marketing tool.  Whether distributing photos and videos to clients or transferring from a camera or phone to desktop, pen drives provide a relatively inexpensive mode of data transfer and storage. Delivering photo albums via imprinted thumb drive can drive positive customer recommendations, especially since they will have your work samples readily available. Photographers can also offer a customized USB drive in their professional offerings as a benefit to customers. With multiple design options available, photographers and videographers can easily purchase personalized USB drives in bulk for a consistent supply of customer marketing incentives. As real estate transactions increasingly rely on digital marketing and online interaction, realtors need to provide a strong, creative engaging incentive for potential buyers. 
Facing Real Estate Marketing Challenges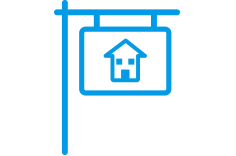 Realtors and real estate agents face a diverse array of challenges including an ever-changing market, making time for home showings, and challenges in adopting new technology. Establishing and building relationships with potential home buyers while dealing with a dense range of competitors means that realtors and real estate professionals need every advantage. 
Many realtors rely on key-shaped USB drives and flash drive business cards as a networking tool, distributing them to potential buyers and trusted colleagues. Having your branded USB drive on a buyer's keychain not only extends your presence but makes a great conversation starter that can result in greater word-of-mouth. Include contact information, brochures, video, and website link, and you have a great incentive for remembering your brand and generating leads that can fit in a pocket or keychain. Smaller imprinted models like the Blade or Proton flash drives provide eye-catching designs that can be easily placed on a customer's keychain.
When you're selling a house or condo, you're not just selling real estate – you're selling a place that someone will call home. Virtual home tours, floor plans, and neighborhood information can mean the difference between a "maybe" and a "yes" when it comes to home sales. Starting the relationship on a positive note with a small gift can result in strong positive results. Strengthen your relationship with potential buyers with a visually striking, practical-minded custom USB drive. If you need assistance in selecting a design, imprinting your logo, or loading information, contact us for more details.
Freelancers, Entrepreneurs, and Creative Professionals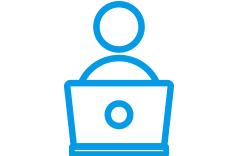 For many freelancers, entrepreneurs, and small business consultants, flash drive business cards play a critical role in acquiring and keeping clients and customers. Although regular business cards are a great direct marketing device, integrating flash technology gives them a unique, engaging advantage. After all, your business card is the first touchpoint in gaining an important customer; providing an important tool can foster and strengthen that connection. Providing tangible resources can mean the difference between possibility and reality. Whether you opt for a "conventional" or a distinctive metal flash drive business card, you integrate the power of direct and incentive marketing to reach your potential audience. 
Custom-made USB drives can also be a great tool for startups in the tech field, allowing them to be more nimble in their marketing. Startups are always seeking to drive conversation, to build connections, and to grow their business. Providing key information in a branded USB drive allows them to simplify the process. Smart startups can include a video or PowerPoint on a flash drive and set it to autoplay, making it easier for potential investors to engage your brand. Since  82% of people will have a more favorable impression of your brand though an imprinted or custom-designed USB drive, this is a simple way for startups to gain traction and generate leads with minimal resources.  Whether you're handing out promotional pen drives to potential audiences or bottle opening USB drives to interns, startups can use custom USB flash drives to engage in creative marketing campaigns.
Bulk custom USB drives can be an effective outreach tool for copywriters, graphic designers, and other creative professionals. Freelance copywriters can provide an easy digital archive of writing samples in a variety of formats on a promotional pen drive. Graphic designers can provide a thorough portfolio of their work, especially if they have their own custom-designed logo imprinted on a USB stick. Creative agencies can highlight key client work by providing case studies and supporting material in a branded thumb drive. If you are a product designer with your own self-designed USB drive, we can assist in producing that design and preload digital assets (such as documents, music, and videos) as USB drives in bulk quantities. 
Educators Can Use Them Too!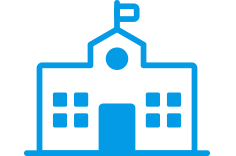 Schools are always looking for ways to motivate students and faculty, and having their logo imprinted on a custom-designed thumb drive can serve a variety of purposes. As more schools move towards online learning, students can receive all of their instructional materials and reading material in a compact, custom USB drive. Academic institutions can effectively motivate educators and staff by gifting them with custom-created USB drives, reminding them of the valuable service they provide on a regular basis. Providing a unique flash drive to new graduates also serves as not just a moment of kindness, but a great tool they can use in their careers and a consistent reminder of their experiences. Ordering flash drives in bulk can also help schools and academic institutions more effectively leverage their budgetary resources towards providing multipurpose incentives.  
TLDR? Download Infographic:


Brand Building With Custom USB Drives
Have Questions? Contact us!
Custom-printed USB drives can be a critical tool for professionals to build their brand and market their business. Whether you have a clear idea about design or need guidance around one of our current models, we can assist you in creating and producing a uniquely branded USB drive to motivate and engage your customers. Contact Custom USB and we can work with you to design and manufacture incentives that can be integrated into our marketing and outreach efforts.